As most companies start doing business online, they create sites that provide information and serve as stores, as well. While developers pay attention primarily to the content and visual representation, the quality of web hosting stays the most important aspect for improving sales and retaining customers' loyalty. Why is it crucial to choose right web hosting?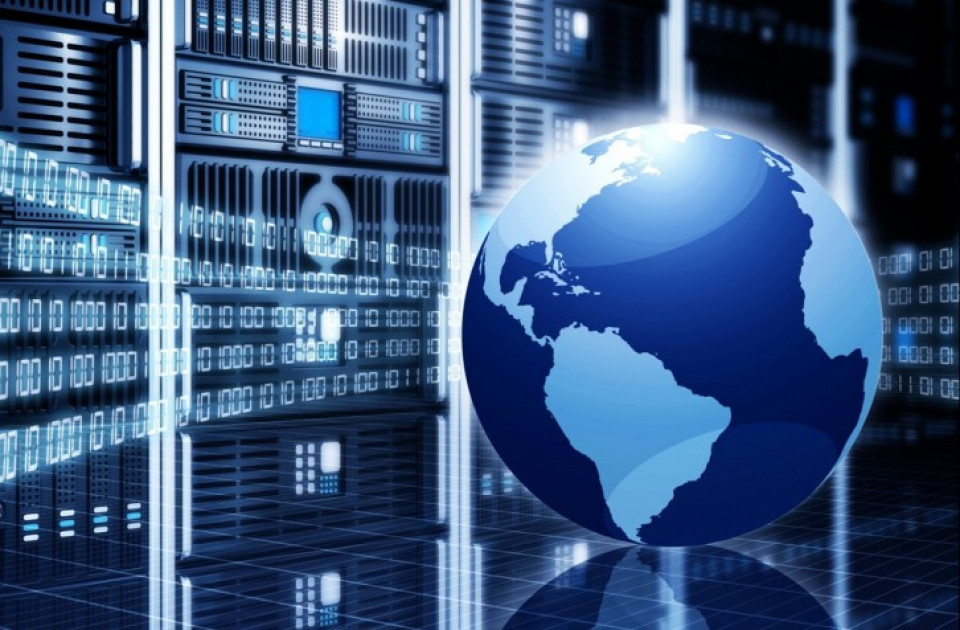 As most companies start doing business online, they create sites that provide information and serve as stores, as well. While developers pay attention primarily to the content and visual representation, the quality of web hosting stays the most important aspect for improving sales and retaining customers' loyalty. Why is it crucial to choose right web hosting?
Three main aspects affected by hosting quality
There are at least three reasons to select a high-quality hosting provider. All of them are equally important for sustaining flawless site work and the growth of revenue.
Does revenue depend on web hosting?
Good performance and uptime means that clients will be able to access your web-site whenever they want. If a customer is attempting to open a page, and cannot do that, he is more likely to visit another site, and, consequently, you will lose revenue and a potential long-term buyer. Remember that even a few minutes of breakdown may cost several thousand dollars, or clients. When ordering a hosting server, make sure that the provider promises at least 99,9% uptime. But be aware of 100% - no company can guarantee this.
Uptime and performance are crucial for E-commerce sites, and important for other kinds of online business, too. Whatever you focus on – video streaming, MMORPG, social networks – when customers can't open your site, you lose auditory and money. Thus, selecting a trustworthy web-hosting provider, you make favor for both your clients and your business.
Is server quality of any matter for SEO rankings?
One of the main goals of online marketers is getting top ranking positions in search engines. What does it give? When Internet users make some certain requests, the chances for them to see your web-site on the first positions of the list will be higher. The more frequently site is visited, the more your opportunities to sell and establish long-term partnership with customers are.
How to improve SEO ranking?
In fact, the vast majority of search engines monitor the time of page speed loading, so if your web hosting is good enough, it will ensure excellent site performance and 99,9% uptime. As the result, it will acquire better rankings. On the contrary, downtime and fails to access pages adversely affect SEO ranking.
How hosting server and security are connected?
Since online marketing often requires customers to give personal information, its security is of much concern. High level of personal data protection means that customers will trust and be loyal. Fortunately, every decent web hosting provider renders a wide range of security options, including DDoS protection, well-equipped datacenters, 24/7 monitoring and reliable shared and dedicated servers. Besides, good companies may backup user's information to another server.
Types of web hosting: which one is better for you?
In fact, there are several kinds of web hosting which depend on server and how its resources are distributed.
1. Shared hosting means that several sites are hosted on one server which supplies resources (RAM, hard drive space, CPU speed) for them. They are distributed, but not equally, which is the main problem of this option – when your project grows, it requires more resources, and their lack leads to downtime and other malfunctions. Surely, this is a variant only for small-scale online businesses, and you are going to develop, right?
2. VPS (virtual private server) seems to be fair in this concern. As a rule, the number of sites hosted does not exceed 10-20, and resources are distributed equally. For instance, if there are 10 users, 20 GB of RAM and 300 GB of hard drive space, each of them will get 2 GB of RAM and 30 GB of disc space. That almost removes the disadvantage of being neighbors with other users. Besides, you can do more alterations with your account, because it does not affect the others. And last, but not the least – VPS is scalable, so if you want to increase the number of resources used, it can be done in seconds. This solution is reasonable for medium-scale online businesses.
3. Those who aim at better results may opt for dedicated servers. This is the most advanced option that ensures best performance and security level. Since there is only one user, he is free to adjust any settings and host as many sites as he wants, using all resources and taking benefits of scalability. This is the best solution for those who work on quickly developing and large-scale projects.
It is very important to select a suitable and high-quality web server that will meet your demands and be easily scalable. If you plan to elaborate your online business, the last option, dedicated server will help you open up your potential at maximum.
How to select a suitable web hosting provider?
Now when you realize how hosting server influences online business, it's time to select a perfect provider. Don't rush to google the best hosting providers – there is no all-purpose solution. Better concentrate on your exact needs, and choose companies that meet your demands. Pay attention to the following aspects.
1. Ability to scale and expand your site. Since web-projects tend to grow and develop with the time being, you need a solution that will always provide necessary amount of resources. Search for companies that will be able to provide you with what you require.
2. 24/7 customer support is important not for beginners only. Even advanced users may sooner or later face some technical problems and other hosting issues. Client support service should provide quick and ample answers within stated amount of time. Check that, try to address agents and ask them all questions concerning servers.
3. Excellent uptime. As we have mentioned, there is no 100% uptime guarantee, but all self-respecting companies keep up with the level of 99.99%. This is what reliable hosting should be like.
4. Top-notch reputation is also of high importance. When you narrowed down the number of preferred providers, it is time to check reviews about them:google users' feedbacks, information about downtime, and, probably, customer's testimonials. Good reputation is essential for any company that builds up long-term relations with its clients, and a decent provider always strives to supply them with excellent service and user-friendly support.
What about the cost of high quality hosting? It should not be number one concern. If your business is successful enough, you will be able to pay for the required web resources. As a serious online marketer, you cannot afford downtime – it may cost far more than monthly price of a dedicated server, for instance. Maybe a chosen option is not the cheapest solution, but it will bring results in the long run. Reliable technical support will contribute to that, too.
Correctly chosen hosting server can do wonders for your online business: improve site performance, attract potential customers, increase rankings. So think twice before agreeing for the first available solution: make analysis of the market, and order the most suitable variant.
If you still have any questions concerning web hosting and servers, or want to order hosting services, contact us via live chat.