Let's clear up the difference between five main hosting options, reveal their advantages and drawbacks, and figure out which option is suitable for your online business.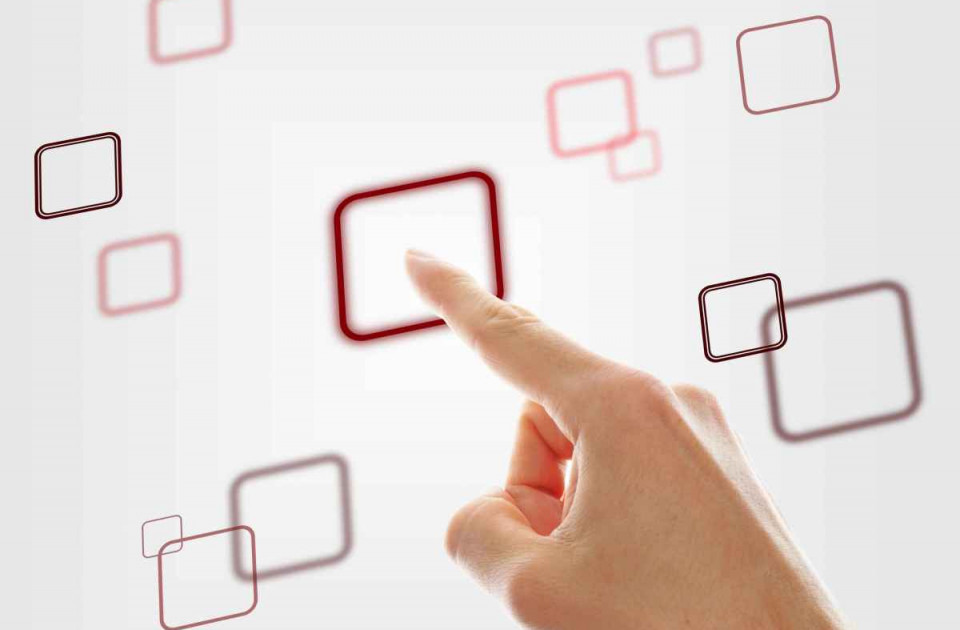 When creating a website, there are three things that should be taken into consideration first and foremost: a domain name (the address of your website), content, and web hosting. The last is of much importance, because security, bandwidth, file storage and many other things depend on it. What kind of hosting do you need for your website? Let's look into different hosting options in detail and compare available kinds of hosting to find out which one complies with your demands, budget, and he technical skill level.
There are five main types of web-hosting:
Cloud hosting;
Shared hosting;
VPS (virtual private server);
Managed hosting for Wordpress;
Dedicated servers.
You find these terms confusing? INXYHOST has prepared short but detailed overviews of hosting options, as well as some tips for users. Let's start.
Shared Hosting
Shared hosting means several hundreds (if not thousands) users host their numerous websites on one server. You have to share environment with many neighbors and share resources and bandwidth.
Advantages of shared hosting:
It costs a few bucks a month;
You don't have to do maintenance and upgrades – this is host's duty.
Therefore, if you don't mind sharing resources with others and are ready to comply with server manager's rules, this is an option for you.
Cons of shared hosting:
since your website shared a server with many other projects, their traffic volume and security threats can affect your project, too;
even one user can disrupt the work of others making their websites vulnerable.
Who needs shared hosting?
This hosting option is good for those who only start exploring the possibilities of Internet and never tried hosting websites. Shared hosting is cheap, so you can try running your website without spending too much. Even if one day you decide you need your own server, upgrading procedure.
Cloud Hosting
With cloud hosting, you aren't restricted by the possibilities of one server and enjoy maximum flexibility. You can scale up and down any time, be sure in safety of your data, and feel free to use different software and applications.
Advantages of Cloud Hosting:
you can exploit different features when requires by using resources from different servers without paying much;
you can easily scale and deal with traffic spikes;
great performance and high speed.
Cons of Cloud Hosting:
if you're technically savvy enough, you would rather build your own server, because cloud hosting doesn't allow for root access and customization.
Who needs cloud hosting?
This type of hosting would be suitable for new websites and small online businesses who want to provide visitors with fast loading time and handle traffic spikes without much technical effort on their part.
Managed WordPress Hosting
Managed WordPress hosting means having a hosting solution tailored specifically to your WP-based website. It comes with a large number of perks and ensures brilliant performance of your WordPress website.
Advantages of managed WordPress hosting:
it accelerates WordPress websites;
users have access to different themes to customize websites and make them look great;
it's easy to handle website traffic;
decent customer support.
Cons of managed WordPress hosting:
it's for WordPress websites only;
some WordPress plugins aren't allowed, if they pose threat to security, affect website performance, or are redundant. Therefore, you have to stick to the most popular plugins only.
Who needs WordPress hosting?
Such option will make sense for new website creators and small businesses who want to enjoy flexibility of WordPress themes, templates and plugins, as well as extra security and worthy customer support from their host. Although it's far not the cheapest option, it can potentially save you much time and money.
In fact, new websites and small businesses can benefit from both cloud and WordPress hosting – these are affordable options for flexibility and support, and provide a good foundatio for further growth and support.
VPS Hosting
Virtual private server (VPS) reminds of shared hosting: you get a share of resources of hosting environment and other users occupy the server, too. However, there are many differences in the options. First, the server is virtually divided into several environments that don't affect each other and function separately. That means you can install your own OS and use your virtual server independently. Secondly, you get as much resources as you've ordered – no one can take your share. Thirdly, the amount of users of VPS is much lower, so you can enjoy higher speed, better safety and less vulnerability.
Advantages of VPS hosting:
You have your own reserved space on a server;
It provides almost the same opportunities and features as a dedicated server, but for a fracture of its cost;
You get more freedom to do what you want.
Cons of VPS hosting:
you still don't have full access to the whole server's resources;
other activities on server can affect you;
if some users start exploiting too much resources, you may have problems with performance.
Who needs VPS hosting?
This is a nice option for those users who want a high level of flexibility, reliability and resources of a dedicated server for a low cost and without maintenance problems.
Dedicated Server Hosting
Dedicated server belongs to one user only – there's no need to share resources with anyone else, there's nobody to pose threat to your websites. A user has root access and can install any operating system and software.
Advantages of dedicated hosting:
you don't need to share your server with anyone else, though you can invite people;
you set up your rules and use any applications and software you want.
Cons of dedicated hosting:
this is the most expensive hosting option;
you need to have some technical knowledge to manage and maintain your server.
Who needs a dedicated server?
This is the best option for businesses that plan to host several websites on one server, deploy their own security protocols, work with high traffic volumes and store a large amount of data. Unless you're going to host websites with thousands of users daily, a dedicated server may provide more resources than you actually need.
No matter what kind of online project you have, there's a suitable solution for your business. Evaluate your needs and budget, and you will easily figure out what your ideal option is.