There are many different hosting solutions around, and a dedicated server is one of the most advanced options. This detailed guide will give you an insight into the essence of dedicated servers and purposes they are used for.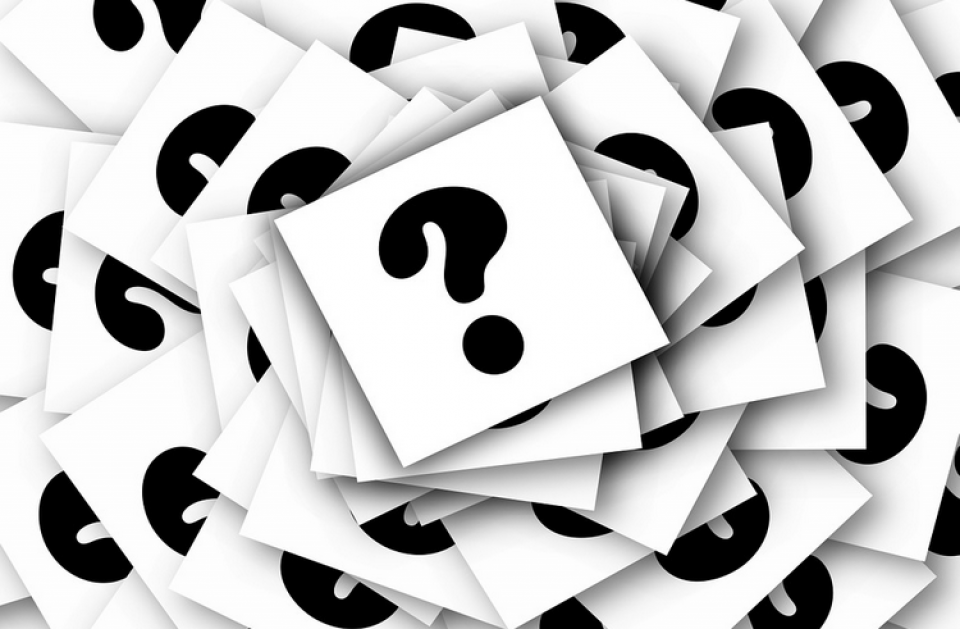 There are many different hosting solutions around, and a dedicated server is one of the most advanced options. This detailed guide will give you an insight into the essence of dedicated servers and purposes they are used for.
What is a Dedicated Server?
There are three main types of web hosting available: shared servers, VPS (virtual private servers) and dedicated servers. The first two options presuppose dividing one server between multiple users (in shared hosting, their number can reach several thousands). Dedicated server is a different solution: this is a physical machine that belongs to one user only, which means a user can exploit all of its resources (RAM, processing power, storage) by his own without having to share them with anyone.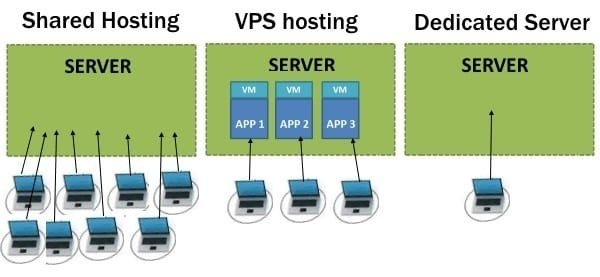 As you can guess, a dedicated server provides much more resources than any other hosting option, which is why it is recommended for advanced users and large-scale projects. It provides companies and individual customers enough processing power to deal with high traffic, technically challenging tasks and resource-hungry applications. Besides, there's a lot of space for databases, personal files and other information.
Another distinguishing feature of dedicated servers is root access and freedom of customization – that attracts potential tech-savvy users. Using such platform, you can install and run any applications, tools, security features and software you need. Your hosting environment can be completely tailored to your needs, which is especially convenient for those who possess decent technical knowledge.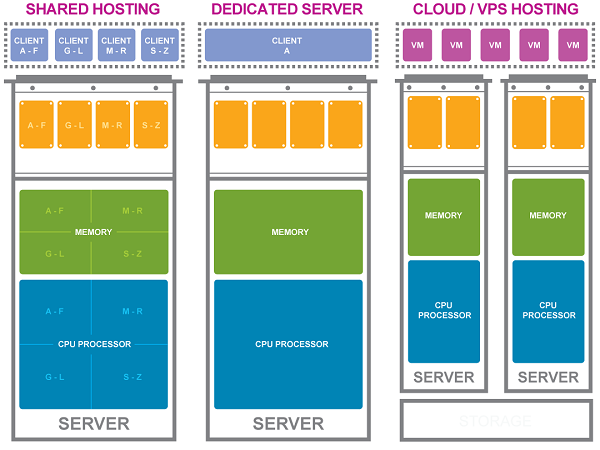 Some basic features and advantages of dedicated servers are mentioned in this video:
Types of Dedicated Servers
Dedicated servers can be classified according to several criteria, including the following:
Linux servers vs Windows servers. The choice of operating system can appear to be more important than you think. Linux is an open-source platform that's supported well and allows using the vast majority of programs and software. However, Windows OS is more habitual for many people, and some applications can run only on it.
Managed vs Unmanaged dedicated servers. One great thing about this hosting option is that you can choose which degree of control you need. If you're not technologically advanced, and need someone to take care of security, fixing technical issues, backups, software updates, and so on, you can order a managed dedicated server. This is a bit more expensive, but competent administrators will solve all problems for you. Vice versa, an unmanaged dedicated server is a cheaper variant, but in this case you have to be responsible for its safety.
HDD vs SSD servers. HDD (hard disk drives) provide more space for storage, and this technology is better researched and supported, but their processing power is not too high. SSD servers wok silently and perform way faster, but their redundancy is not so high, and they're more expensive. Therefore, if you need a productive solution for complicated mission-critical tasks, SSD can be an option. Those who put focus on storage and database running may opt for HDD servers.
Pros and Cons of Dedicated Servers
What makes this choice superb? Users can reap multiple benefits from such hosting solution.
Abundance of resources. Dedicated server is the most powerful hosting solution so far – it provides a large amount of RAM, processing capacity and gigabytes of storage.
Total independence from other users. Since you don't share the server with anyone else, you can use all of its resources, install any applications and software you need, and customize the platform. Besides, others' projects will not make yours vulnerable – that happens when one user of a shared server has his website (and, consequently, IP address) blacklisted for certain reasons.
A dedicated server can be suitable for different tasks, be that data storage, database running, testing and development of applications, website hosting, and so on. You can customize the platform, tailor it to your industry-specific demands.
Excellent security. Dedicated servers are located in reliable datacenters and often come with advanced security features. Support teams monitor server performance on 24/7 basis, and inform user whenever things go wrong.
However, there are some drawbacks, as well. For example, dedicated servers are not as scalable as cloud servers and virtual private servers: you get an exact amount of resources that is restricted by physical capabilities of a server. But if a provider guarantees scalability, you can easily switch to another solution without losing much time, money and effort. Another considerable disadvantage of dedicated servers is a high price – this is a more expensive option than the others. But think of the features and possibilities you get, and you will understand that the cost is totally justified.
Do I Need a Dedicated Server?
In fact, a dedicated server is highly recommendable for any web project that concerns processing a lot of traffic and computation tasks. You've just started a website? If you expect it to become popular, you can future-proof it with the help of a dedicated server. Such hosting solution can come in handy for the following purposes:
Hosting of websites with huge traffic and media files.
Running, development and testing of applications.
Databases and storage of personal/corporate files.
Development of enterprise infrastructure.
The list is not confined to these options only – you can invent your own way of usage. Some dedicated server owners divide it virtually and lease to other users. Others apply it for MMORPG and online games for their 'clans'. Your freedom is not restricted, just consider the budget and your needs.
How to Select a Dedicated Server?
There's no such thing as the "best dedicated server" – you just need to find a suitable solution. When making the choice, you should consider the needs of your project, your level of technical knowledge, average amount of resources you'll require, and so on. Don't hesitate to contact providers and ask them about available configurations, hidden costs and features offered. Read companies' reviews to find a trustworthy partner. Also don't forget that the location of server matters: the closer it's located to target audience, the better.
Now you know what dedicated server is, and how it may help your web project. Find a perfect solution, and let your online business reach new heights!