How to make users feel comfortable on your website and encourage them to surf it? Implement the ten techniques for making your website more user-friendly: each of them will boost visitors' satisfaction and attract attention.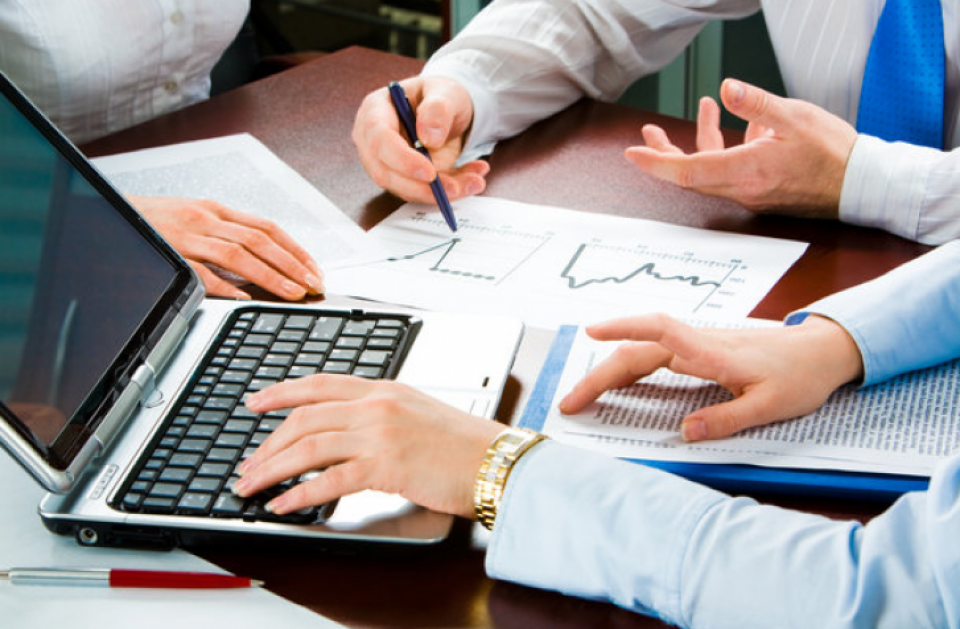 Users hate websites that are difficult to navigate – we all value our time and want to get the necessary information quickly. If a visitor cannot find what he/she was searching for, most likely, your website will be simply abandoned, and don't expect people to return. Therefore, if you own a website, you need to make the navigation intuitive and keep it decluttered. Let's observe ten ways to make your business website more user-friendly so that visitors would stay online and you enjoyed an increase in ROI.
Navigation: the simpler, the better
When you're creating your website, you need to keep things simple and intuitive as much as possible. Give each page an appropriate name and ensure that submenu relates to the main navigation menu. If you have a larger website map, leverage utility navigation, a minor navigation bar that's usually placed at the top of websites. This way, your pages won't be overcrowded by menus and sections.
Keep your navigation bars at the top or left side of your website.
To improve usability, place the navigation bar either at the top or on the left side of your website. This way, visitors will see the options to surf through your website. Besides, make sure that the navigation bar is always above the fold, no matter what kind of device and screen is used.
Add a Search field to your website
Some website visitors are more web-savvy than the others, but your website should be equally convenient for everyone. In order to ease access to your pages and products, add a search bar and place it somewhere at the top of your website.
Keep your logo at the top and to the left
Traditionally, company logo should be placed in the top left corner of your website. It lets users identify your name and the content they're accessing. Besides, the logo should include a direct link to your homepage, which allows visitor return to it when browsing the website.
Images and photos should complement the text, not distract from it
Visual user experience is crucial, but you need to select photos for your website carefully. First, select high-quality images and make sure they're related to the content on your pages. Avoid using stock photos that can be found on other websites. Again, too many images will only distract the visitors so they won't be able to decide what to look at next. The same applies to animation: a lot of moving objects will frustrate the readers.
Let users know where they are
Make sure that the visitors are always aware of where they are, and where they need to navigate. For that purpose, implement breadcrumbs or highlight navigation: they will indicate where a visitor is. Alternatively, you may leverage cookie crumbs – the linked headings that you can see at the top of the website will display where a visitor is and may provide links to the visited pages individually. Besides, you can also organize special pathways through your website for visitors: Call-to-Action links will explain which pages visitors should view, or which action they need to take next, e.g. "Contact Us", "Start Downloading", "Click to Order", and so on.
Make your content simple and concise
Yes, using terminology can make you look professional and shows you're an expert in your sphere. But avoid using too much jargon – it will only confuse readers. When you write texts and create content, include keywords so that your visitors felt more comfortable when touching upon some certain topic. That will boost trust in your brand.
Highlight keywords or links
Make sure that some keywords and important phrases are visible to the user: they will draw attention and show readers that this or that information is of utmost importance. The links should look different to get reader's attention and, ideally, open up a new window when clicked – this way, a person won't be taken away from your website.
Don't forget about contact info and make it easy to find
The golden rule for ANY website is to leave contact information and make it easy to find for website visitors. That's especially important for online businesses. Add a contact form on a separate page: visitors should fill out their name, email and some necessary basic information. Don't forget to check your email box and answer in a timely manner.
Mobile optimization rules
In the USA, the number of smartphone users already exceeds 114 mln, not to mention the entire world. 66% of search is performed via mobile devices, so target the users who're going to visit your website via their phone. Make a responsive website that works equally well on PC, tablets, and smartphones. It's essential for the end users.
Conclusion
Here you are: with these ten tips implemented, you will make your website much more mobile-friendly. But before they're activated, test your website! Broken pages or the entire broken website won't add trust and credibility to your project, and will only irritate users. Try every link, button, form, and page before you finally launch the website and make the final changes. Don't doubt: your hard work will be justified by splendid conversions and search engine ranking you get.